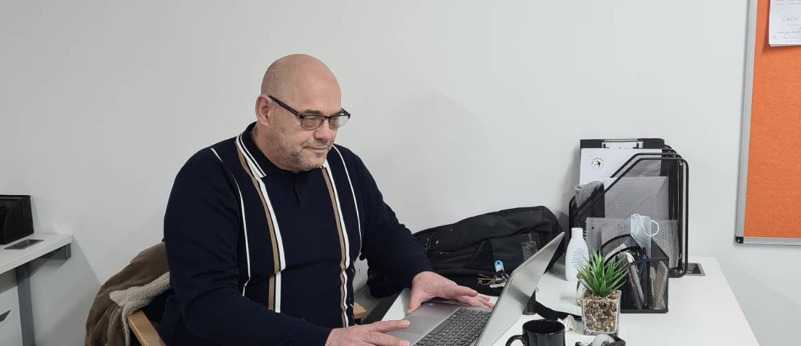 Our research base
Our approach at On the Out links strongly to criminological research. The following gives a brief overview.
Sharing and understanding experience as a way to help others.
Research suggests that workers with experience of custody and marginalisation are more effective at sharing information and knowledge with ex – prisoners than `professionals` (Fletcher and Batty, 2012, Devilly et al, 2005). We have seen this first-hand. Because our workers have `been there`, they are able to understand the people they support on a deep and genuine level.
New identities and desistance
Within `On the Out` we follow a model of desistance.
This is a collaborative approach, working alongside someone as an equal.
It supports an organic move away from criminality rather than a `corrective `or `programmed` approach which aims to `alter` or `correct` people (Maruna and LeBel, 2012).
It is based on seeing people`s strengths, who they could be rather than who they were when things were at their worst.
Stages of desistance
Maruna (2001) identifies 2 types of desistance.
Primary - when crime stops
Secondary - when a new, positive role occurs. For the worker who is helping others, a new identity is established which promotes desistence from crime (Weaver and McNeill, 2007).
However, McNeill (2016) further identifies a `tertiary` stage of desistance
Tertiary` - where changes are reflected back through the eyes of others.
Maruna and LeBel (2012) suggest that this affirmation is particularly powerful when it comes from officials, or `de - labelling on high` (p.79)
So, when our workers are contacted by probation for advice, or consulted around possible housing options for someone by the council, this is what is happening. It is the tertiary stage of desistance in action.
On the Out aims to support all 3 stages of desistance.
Firstly, we work to help people overcome barriers which can result in reoffending.
We try to help people to see themselves differently.
We enable our workers, whether voluntary or paid, to experience proper recognition of their skills and their new role.
 Being `wheeled out`
It is important to us that people who work for us or with us do not feel `wheeled out` as examples of rehabilitation.
Research suggests that at the same time as acknowledging specialist expertise and knowledge through the experience of having `been there`, the same people can remain excluded and labelled by agencies who give no real power and control (Buck, 2015)
Linking to the models of desistance, this means that the third stage is not properly reflected back.  Identity change becomes `stuck`. Desistance isn`t completed as a person cannot move outside the `box` they are placed in by others.
At On the Out we challenge this every day.
`Catching` desistance
We see working for On the Out as part of the rehabilitation journey.
The very act of helping others can promote identity change, and a move away from offending.
This is why we do not ask for a period of stability once people are released from prison.
We know that in the face of external pressures it is hard to maintain this momentum for change without support. We also know that imprisonment can have devastating effects on people`s confidence and self – worth.
As such, we welcome `would be` workers at an early stage of the desistance process - to be `held` and supported within a pathway of identity change.
The value of community
Central to our work is community. We believe that for successful rehabilitation and reintegration to happen, a person needs to feel connected and valued by their community - the sense of contributing to the community, of being accepted back into it.
Maruna (2015) suggests that the primary work around resettlement and rehabilitation is done by individuals, families and communities. The role for government agencies is to enhance and support this naturally occurring work.
We seek to nurture this by:
equipping people with skills and experience needed to re-join the community, through individual and group work.
changing community expectations and views towards people who have been in prison, by recognition of their skills and commitment towards helping others.
by becoming an asset to the local community, helping individuals to visibly be contributing to it.
helping a person work positively and responsibly towards change, owning their own rehabilitation.
References:
Buck, G. (2014) Civic reengagements amongst former prisoners. Prison Service Journal, Vol 14, pp. 52 – 57.
Devilly, G. Sorbellob, L.Eccleston, L. and Ward, T. (2005) Prison-based peer education schemes. Aggression and Violent Behaviour, 10, pp. 219-240.
Fletcher, D. Batty, E. (2012) Offender Peer Interventions - What do we know?Sheffield Hallam University: Centre for Regional and Economic Research. Available online at http://www.shu.ac.uk/research/cresr/sites/shu.ac.uk/files/offender-peer-interventions.pdf
Maruna, S. (2001) Making Good: How ex-convicts reform and rebuild their lives. American Psychological Society. Washington DC. USA. 
Maruna, S. (2015) Who owns resettlement? Towards restorative reintegration. University of Manchester.
Maruna, S. and LeBel, T. (2012) The desistence paradigm in correctional practice: from programmes to lives. Maruna, S. and LeBel, T. (2012) The desistence paradigm in correctional practice: from programmes to lives. Chapter 4, pp. 65 - 87, in Trotter et al (eds) (2012) Offender Supervision. 2nd edition. Routledge: London. Available online at https://blogs.iriss.org.uk/discoveringdesistance/files/2012/01/Maruna-and-LeBel-Chapter-4.pdf
McNeill, F. (2016) Desistance and criminal justice in Scotland. In: Croall, H., Mooney G. and Munro, R. (eds) Crime, Justice and Society in Scotland. London: Routledge, pp. 200 - 216.
Weaver, B. and McNeill, F. (2007) Giving up crime: Directions for policy,
Scottish Consortium on Crime and Criminal Justice: Edinburgh. Available online at http://www.sccjr.ac.uk/wp-content/uploads/2008/11/Giving_Up_Crime_tcm8-2569.pdf